Formex Medical – Zorg & ICT – 60m²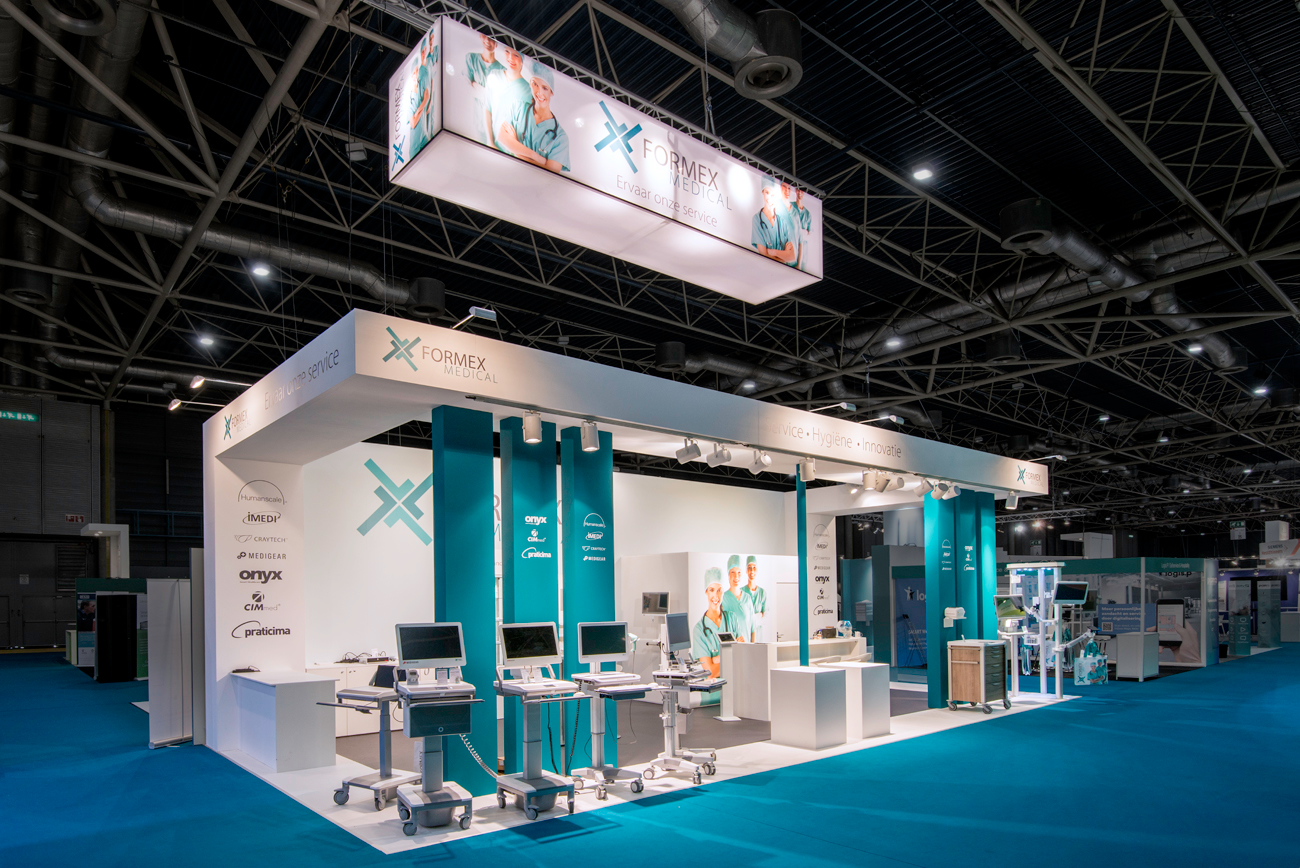 IT-oplossingen voor de Zorg
De beste IT-oplossingen voor de zorg. Dat is Formex Medical in een notendop. Of het nu gaat om een medische PC of om het opzetten van een compleet verpleegoproepsysteem. Zij combineren de IT-kennis en ervaring met een passie voor zorg en innovatie.
Doel van de stand; het informeren van de bezoekers over de producten en mogelijkheden.
De uitstraling, herkenbaarheid van Formex speelde ook een grote rol. Het gebruik van de hangende eye-catcher en het gebruik van het fotobeeld en logo's maakte dat beiden duidelijk naar voren kwamen.